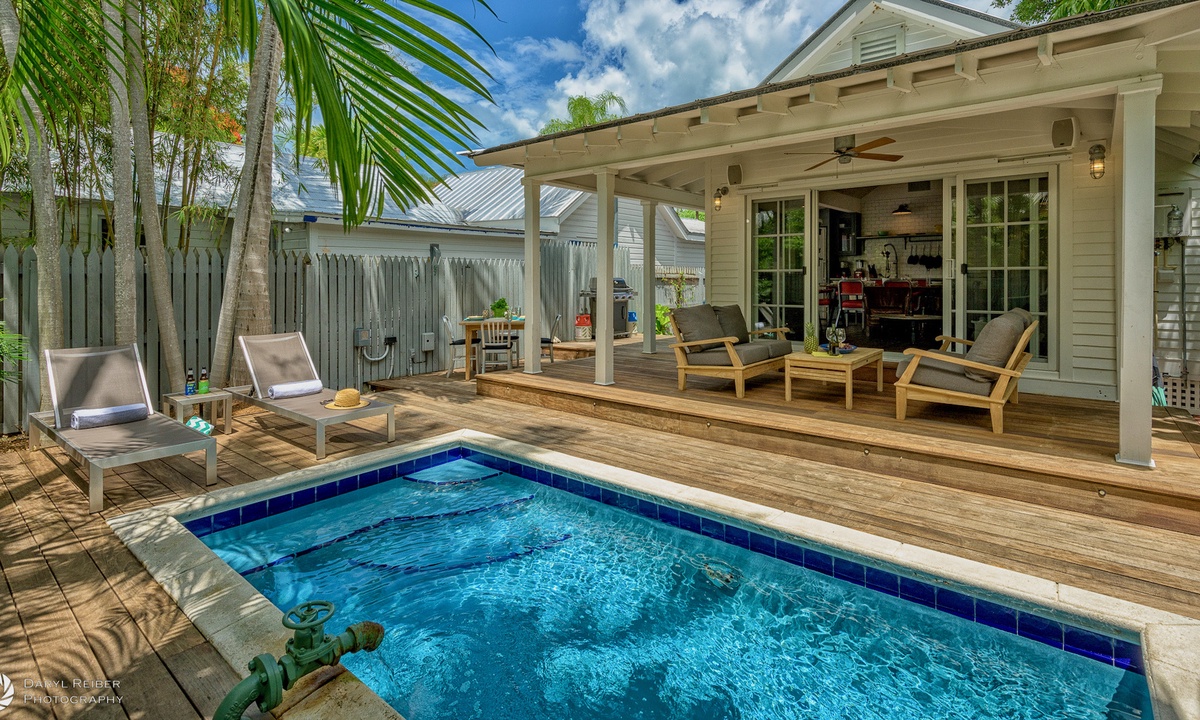 Looking for the best Key West house rentals? Last Key has you covered. We offer Nightly, Weekly, and Monthly house rentals in sought-after Key West locations such as Historic Old Town, 1800 Atlantic, Truman Annex, Sunset Marina, Casa Marina, Duval Street, and its vicinity.
Our Key West homes are designed with luxury in mind, providing guests with top-tier amenities and the comforts of home. Whether you seek a tranquil retreat or a centrally located base for your Key West adventures, our house rentals have it all. Iconic spots like Historic Old Town, Truman Annex, and the vibrant Duval Street are within easy reach.
What sets our house rentals in Key West apart is the blend of comfort and local flair. Immerse yourself in the unique "Conch Republic" ambiance, with many of our properties offering breathtaking ocean views.
Experience the rich tapestry of Key West history at Zachary Taylor State Park or indulge in beachside activities. And, if proximity to the beach is your priority, our Truman Annex rentals are just a stone's throw away.
Smathers Beach, a popular choice among visitors, showcases the beauty of Key West's coastline. Our properties at the 1800 Atlantic Condominium Complex and The Key West Beach Club are top picks for those inclined toward luxury accommodations.
Take advantage of the southernmost point buoy, a testament to Key West's charm. And if you ever have queries about vacation houses in Key West, don't hesitate to reach out.
Dive into your dream Florida Keys experience with Last Key's impeccable offerings!