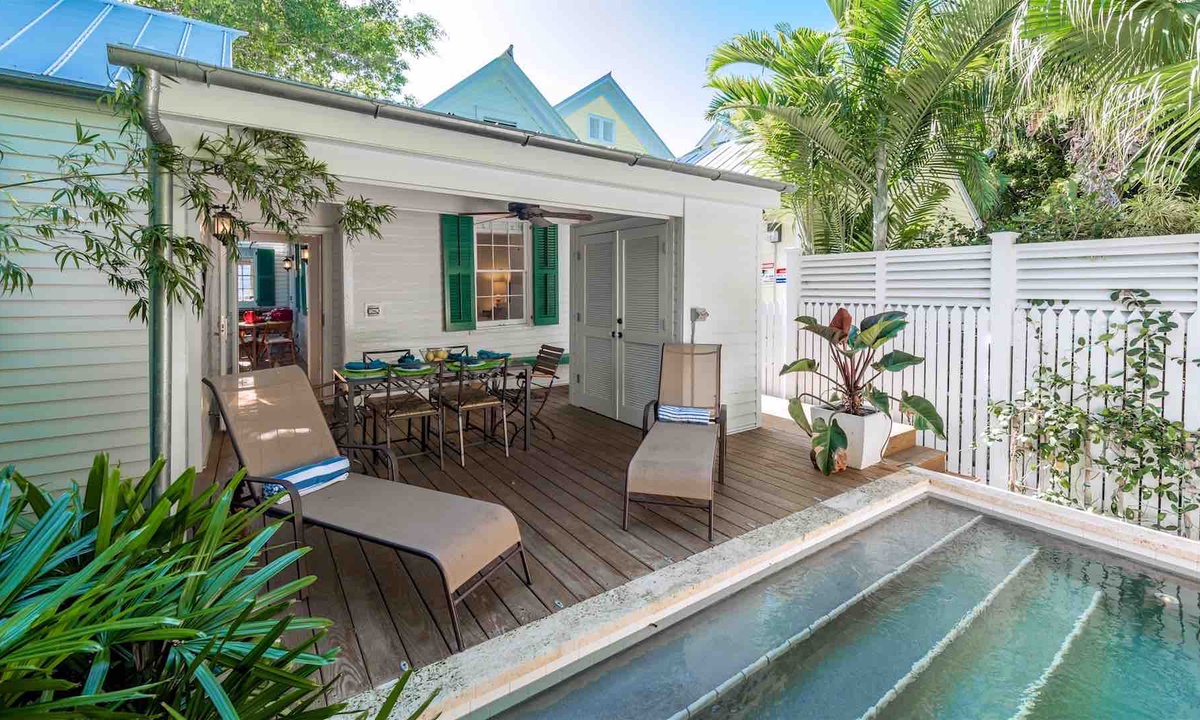 Are you searching for Key West vacation rentals that provide luxury and convenience? Last Key Realty is the place to be! Our vacation rental properties come fully stocked and are located in prime areas throughout Key West, including Historic Old Town, 1800 Atlantic, Truman Annex, and Sunset Marina. We even have vacation rentals near Duval Street, the vibrant core of Key West's activities.
Our rentals here on Key West are available for nightly, weekly, and monthly reservations. Enjoy top amenities like fully equipped kitchens, private pools, outdoor dining areas, and complimentary concierge services to maximize your stay. We even have pet-friendly vacation rentals, so your pets are welcome to experience Key West with you!
Our latest properties are fully furnished, ensuring a stress-free and delightful stay. For those interested in condo-style living, our Key West vacation condos boast resort-like amenities, featuring on-site pools, spas, and tennis court access.
Remember that as per Key West rules, properties need a transient rental license for stays shorter than a month. Given the rarity of transient permits, rates for nightly and weekly stays might be more than those for monthly stays. Use the search bar, input your preferred dates, and click "flexible rates" to compare and select the best option for you.
At Last Key Realty, our goal is to make your Key West vacation unforgettable. Reach out to our property managers for any inquiries or assistance with your booking.